The visual articulation between nature and urbanism in glass and steel, 900 910 refined Mies Van der Rohe's high-rise residential building design. Never to be reproduced again.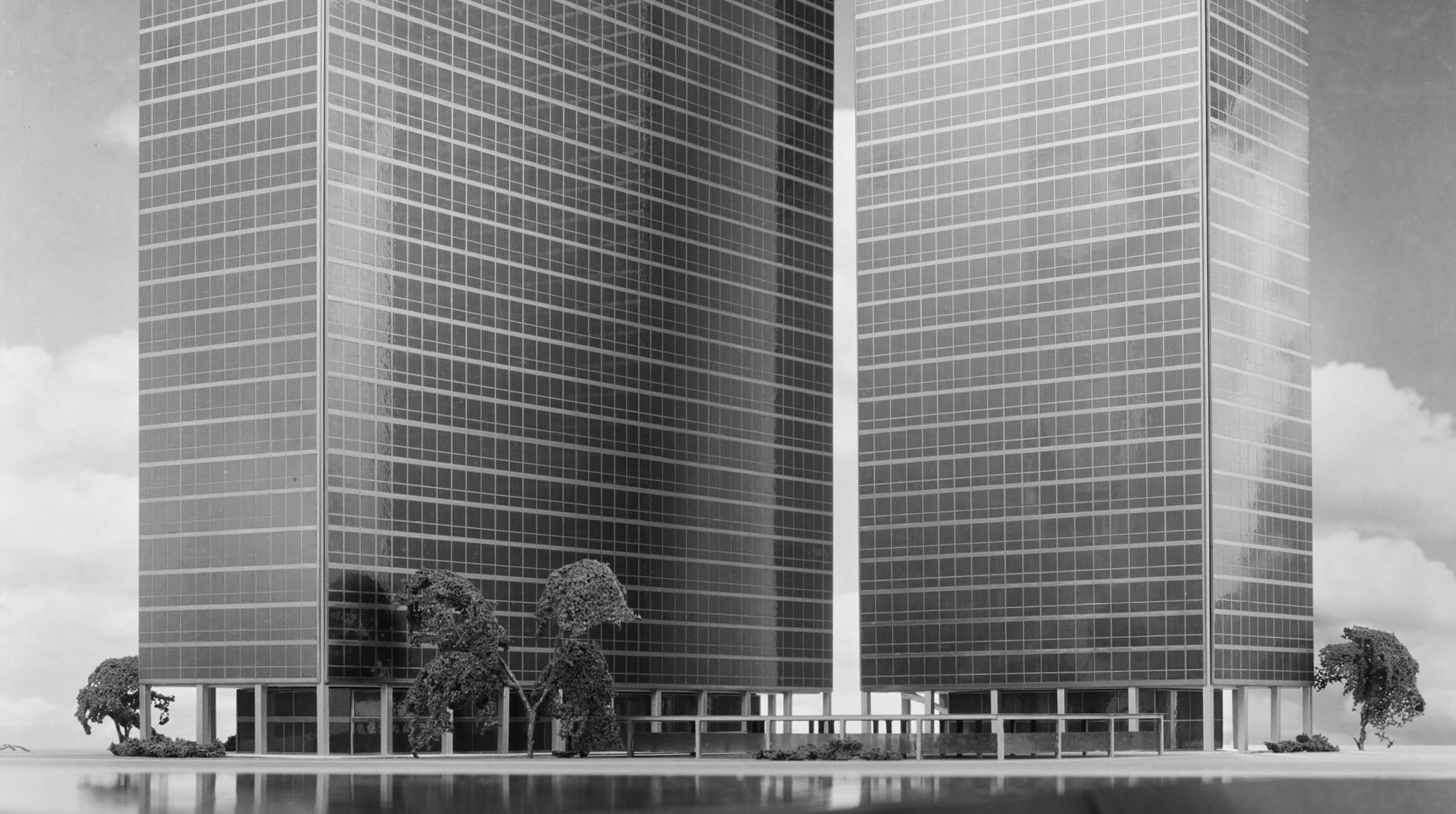 Architecture is the will of an epoch translated into space. Living, Changing, New. Not yesterday, not tomorrow, only today can be given form. Only such architecture is creative. 

— Ludwig Mies van der Rohe 

 
Visit the Legacy page to learn more.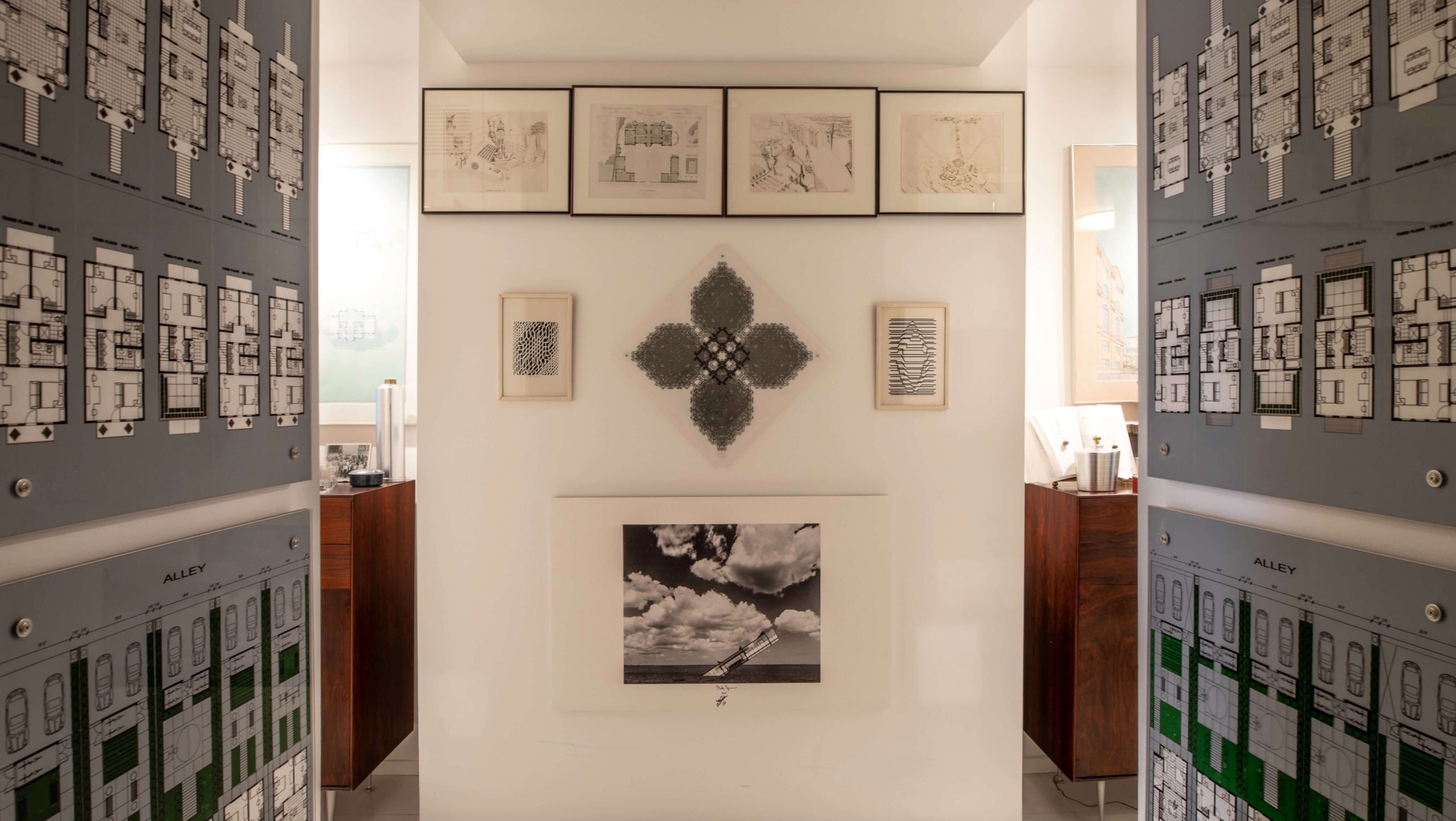 900 910 on my Mind and in my Memory 
by Margaret McCurry and Stanley Tigerman in absentia
I was an impressionable teenager in 1957 when my architect father, Paul McCurry, first brought the family to visit his Schmidt, Garden and Erikson partner Vale Faro who had just rented unit 2920 in 910 North Lake Shore Drive. Christened the Esplanade with certain poetic license the two towers had from their inception become a mecca for architects…
Read more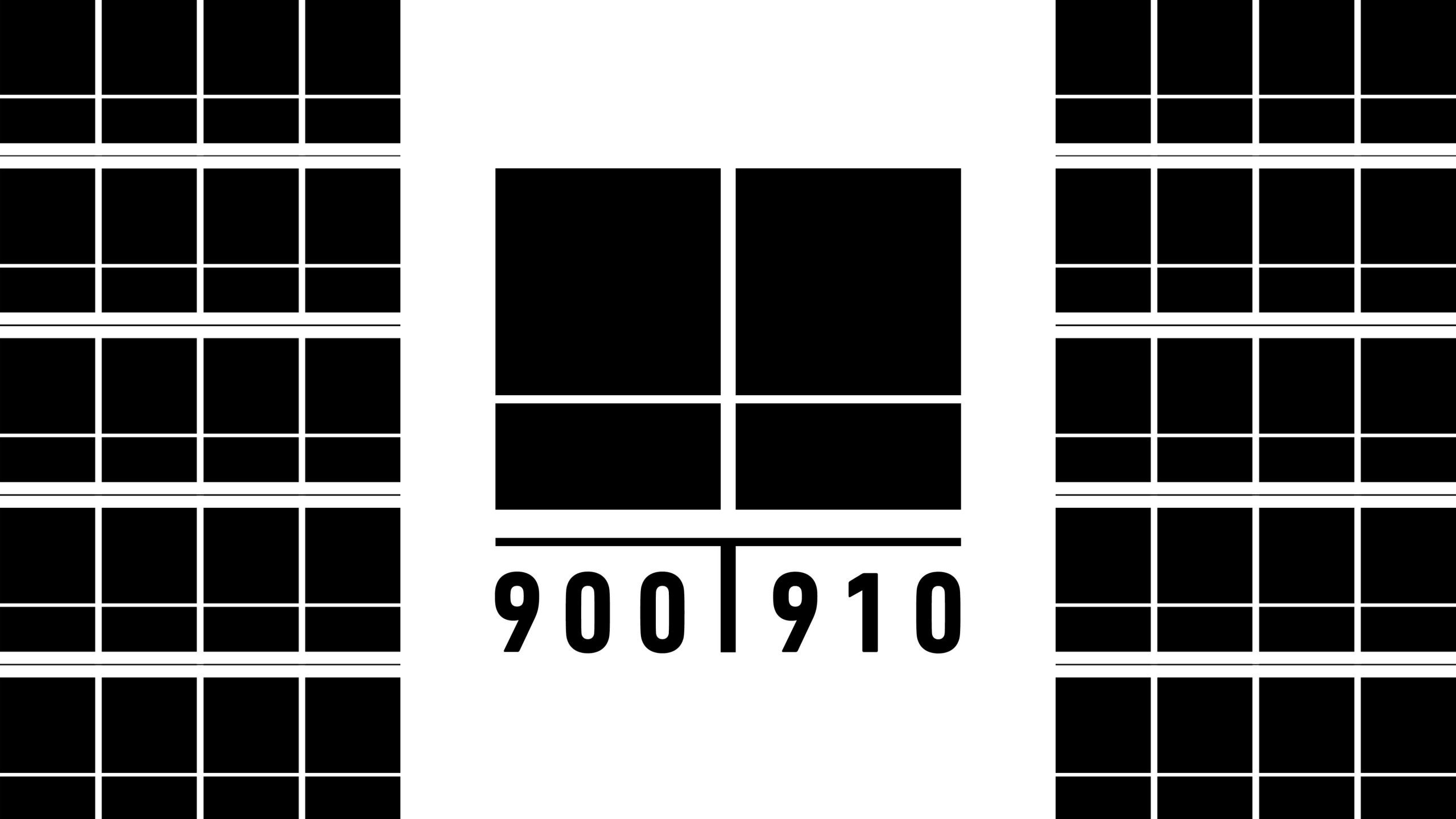 The New 900 910 Visual Identity
The Narrative takes us behind-the-scenes of the buildings' rebrand 
The graphic design duo and married couple, Sofya Karash and Daniel McManus of The Narrative bring us behind-the-scenes to discuss the new visual identity for the 900 910 N Lake Shore apartments. This is the first rebrand the buildings have undergone since the late 1970's…
Read more
Works of art overlooking the expanse of Lake Michigan and downtown. Residents experience quintessential Chicago.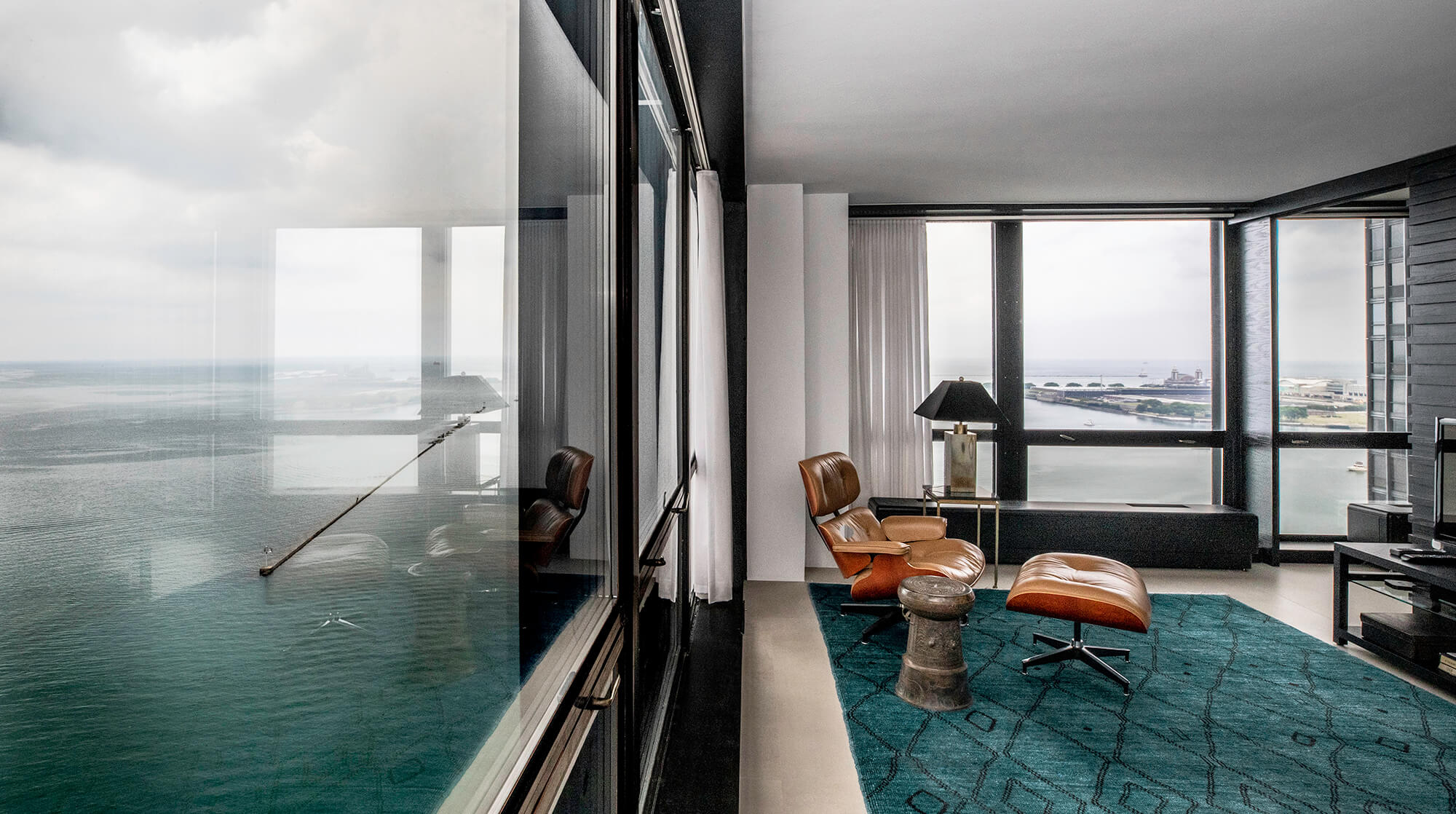 Nature, too, shall live its own life. We must beware not to disrupt it with the color of our houses and interior fittings. Yet we should attempt to bring nature, houses, and human beings together into a higher unity. 

— Ludwig Mies van der Rohe